The Art Of Design!!!
Apr 22, 2023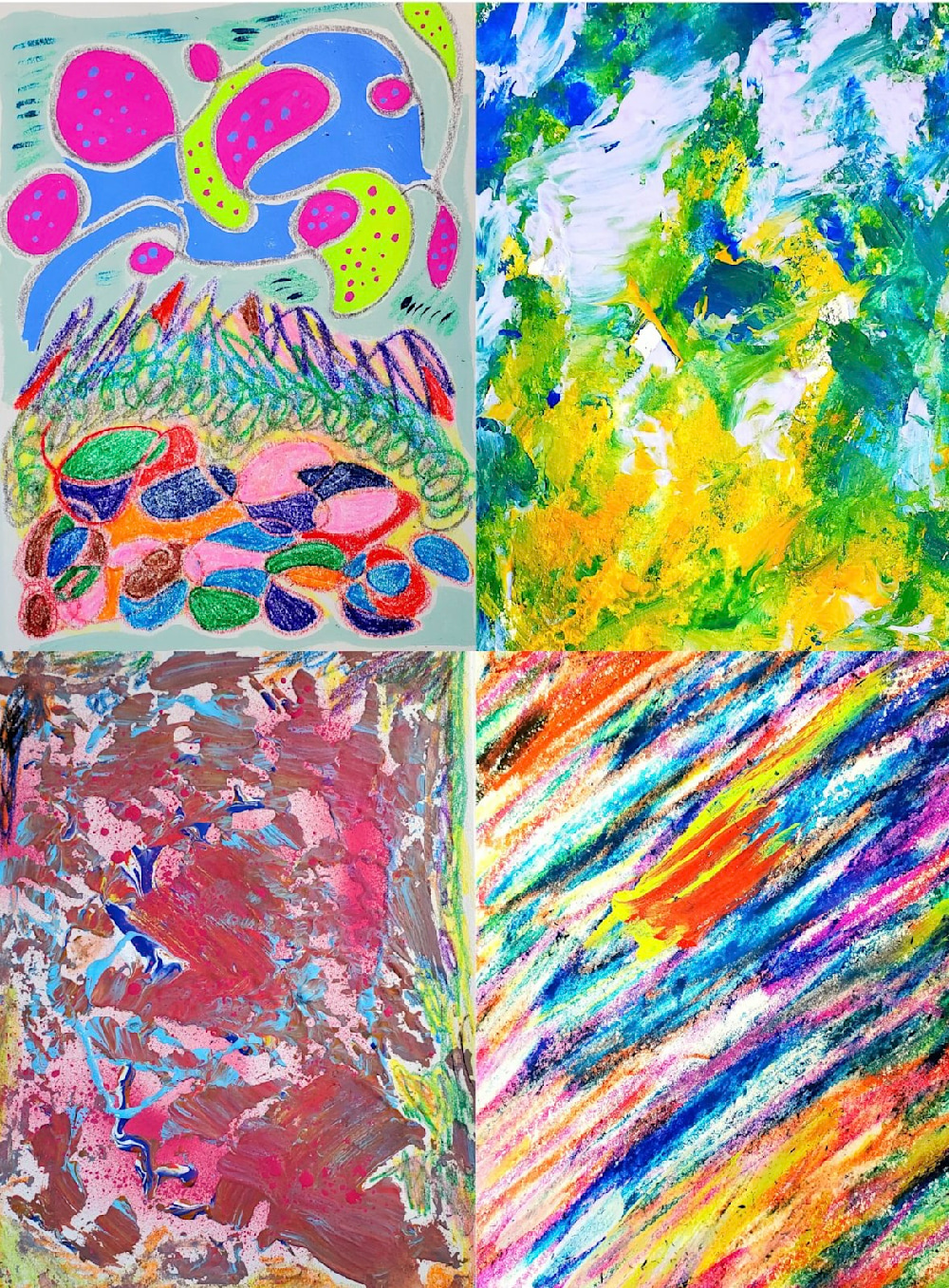 ( various abstract style paintings done in acrylic, marker, pen, crayons, some of these where used as backgrounds for my digital illustrations...and also used as the basis to create unique patterns for my new tote bags and foray into fashion. It's all in the process.... ).
Hello everyone! I wanted to take a moment to share with you the direction I hope to take my art. As an artist, I have always had a passion for creating something unique and expressive, and I am constantly looking for new ways to push my creativity.
Lately, I have been feeling a bit of a designing itch, and I have been channeling that energy into creating one-of-a-kind art products and venturing into fashion design. My designs will continue to be artful and eye-catching with the right touch of whimsy and stylistic inspirations. Below are some examples of recent designs I have created with the tote bags and home decor now featured as limited edition items. ( Dropping soon... ) My goal was to create something that not only looks beautiful but also tells a story. Each of these items were created using abstract style paintings using acrylic, oil stick, pen and marker,( see above ) that were then digitally altered to create unique patterns.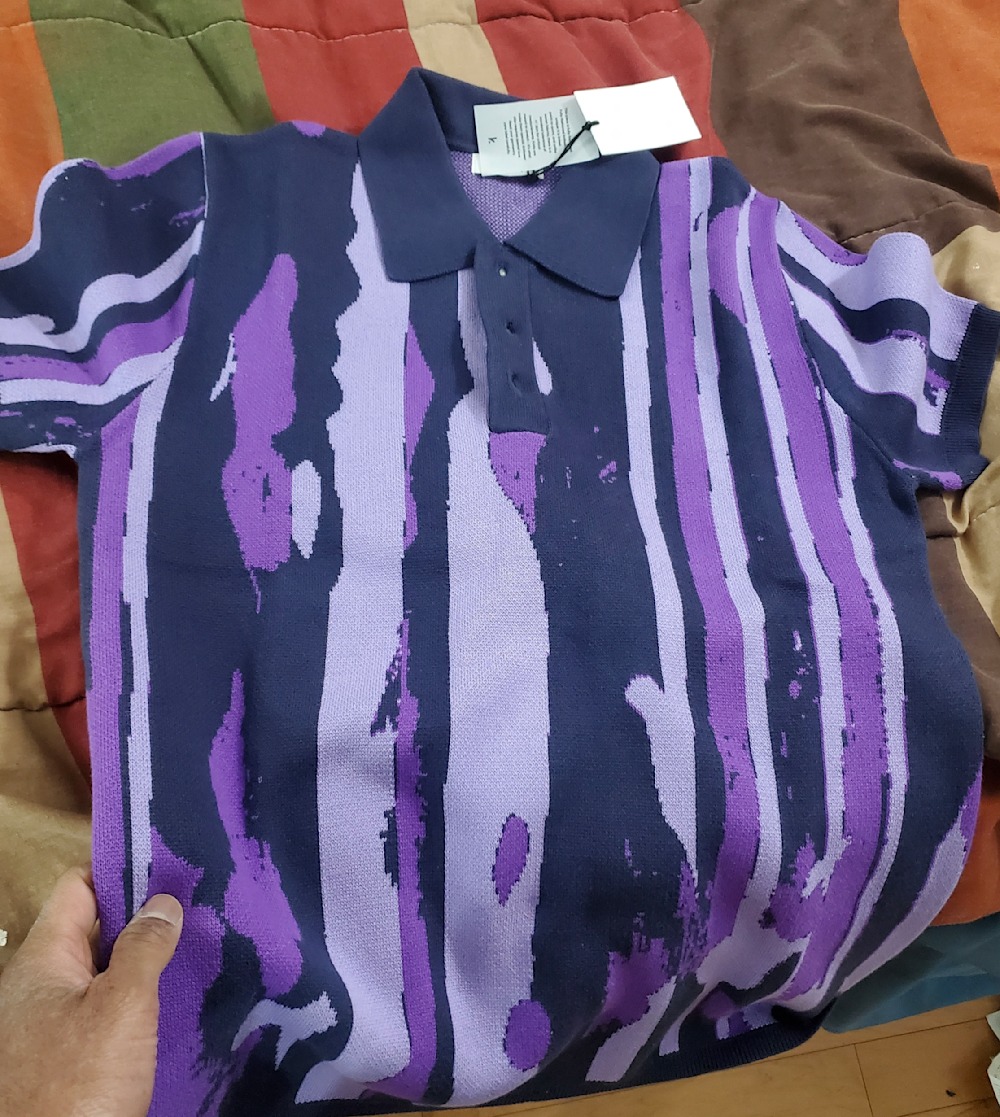 ( knit polo sample I recently designed based off one of my abstract paintings, the concept was to make a striped pattern that resembled paint splashes on a canvas..this polo is a sample and will not be for sale, but a itch i've always wanted to scratch designing my own clothes....can't wait to see what the future will bring...stay tooned!!! ).
My ultimate goal is to turn my art into a full-fledged art brand which tells the stories of my monstertoon characters, in unique ways. Whether it be through painted works, digital art, or cool one-of-a-kind art products, I want to create a world that people can escape to, a world that inspires wonder and imagination through my art. I also took it upon myself to redesign my logo. The " Toon face " was in need of an overhaul and the feedback on it has been great! The playfulness of an emoji, with a simple yet edgy twist. My goal was to create a logo that expressed the concept of cute and creepy in which my creations are know for. The " Andy Dass " scripts were both done with a sharpie marker( an ode to graffiti ) and then digitally altered.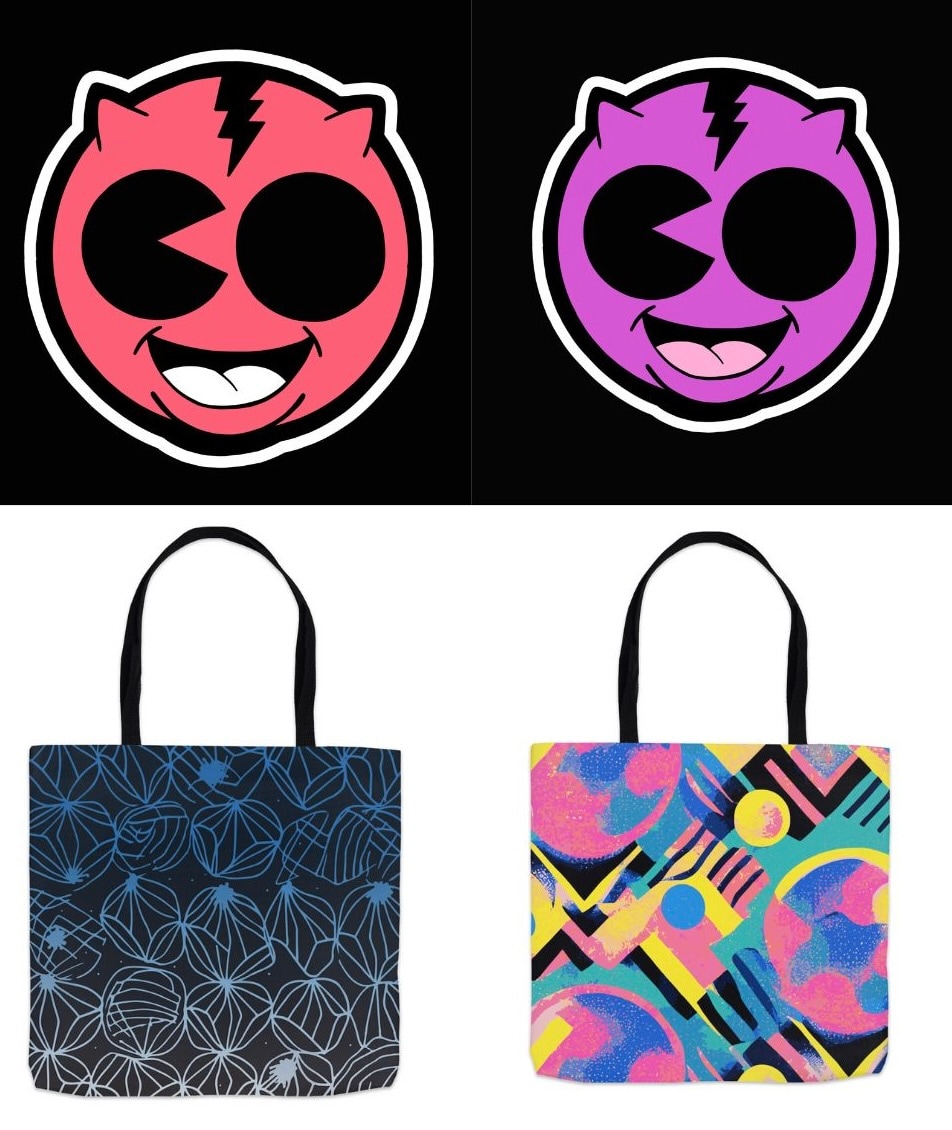 ( My new logo : "Toon face " and variant demon time " Toon face " my two new tote bag designs! constellation and Electric Circus...right in time for Summer festival season ) dropping soon....
I know that this journey won't be easy, but I am excited to see where the next few years take me. I am ready for the challenge, and I hope that you all will continue to be along for the ride. Your support means the world to me, and I cannot thank you enough.
As always, stay tooned for more!
Andy