Hopeless Romantic!!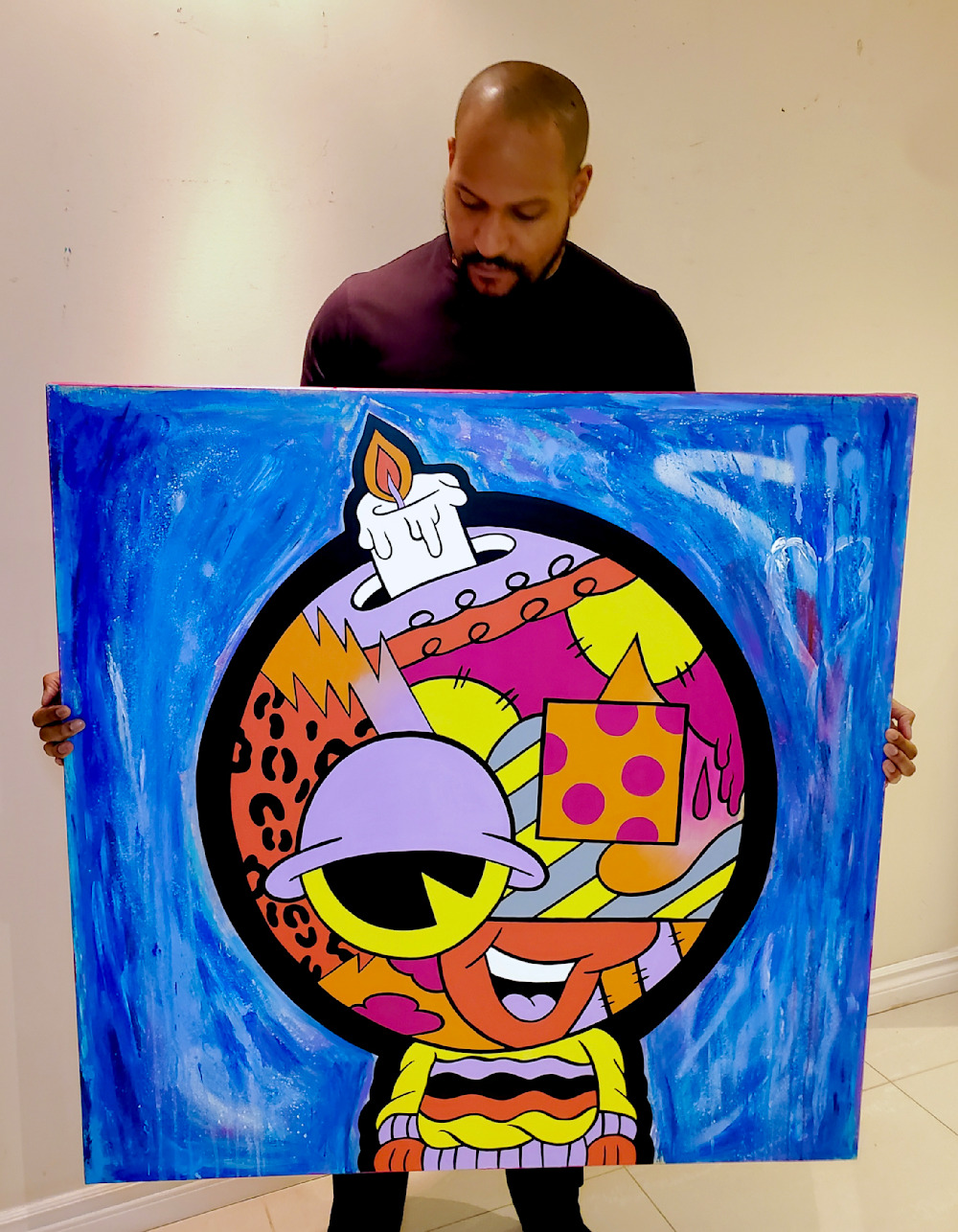 " Hopeless Romantic " 40 x 40' mixed media on canvas
As an artist who started out gaining notoriety by painting small paintings, I made a resolution in 2023 to paint bigger canvases. You know the age old saying " Go big or go home ". Of course this does not mean I will stop painting smaller scale works, but as an artist it is crucial that I continue to evolve and grow. Much like my painting " Childs Play " ( also a larger scale painting ). I am happy to show off another new painting titled " Hopeless Romantic ". This painting features " Finn " a character recently created for one of my digital collectable art projects. Finn is what I like to call a WOozee, what is a WOozee you may ask? A WOozee is an alien that can take on the shape or form of different objects, In this case he has taken on the form of a contemporary art painting. Hence why Finn is made up of pop art patterns, colours and an abstract composition, possibly resembling something from Picasso.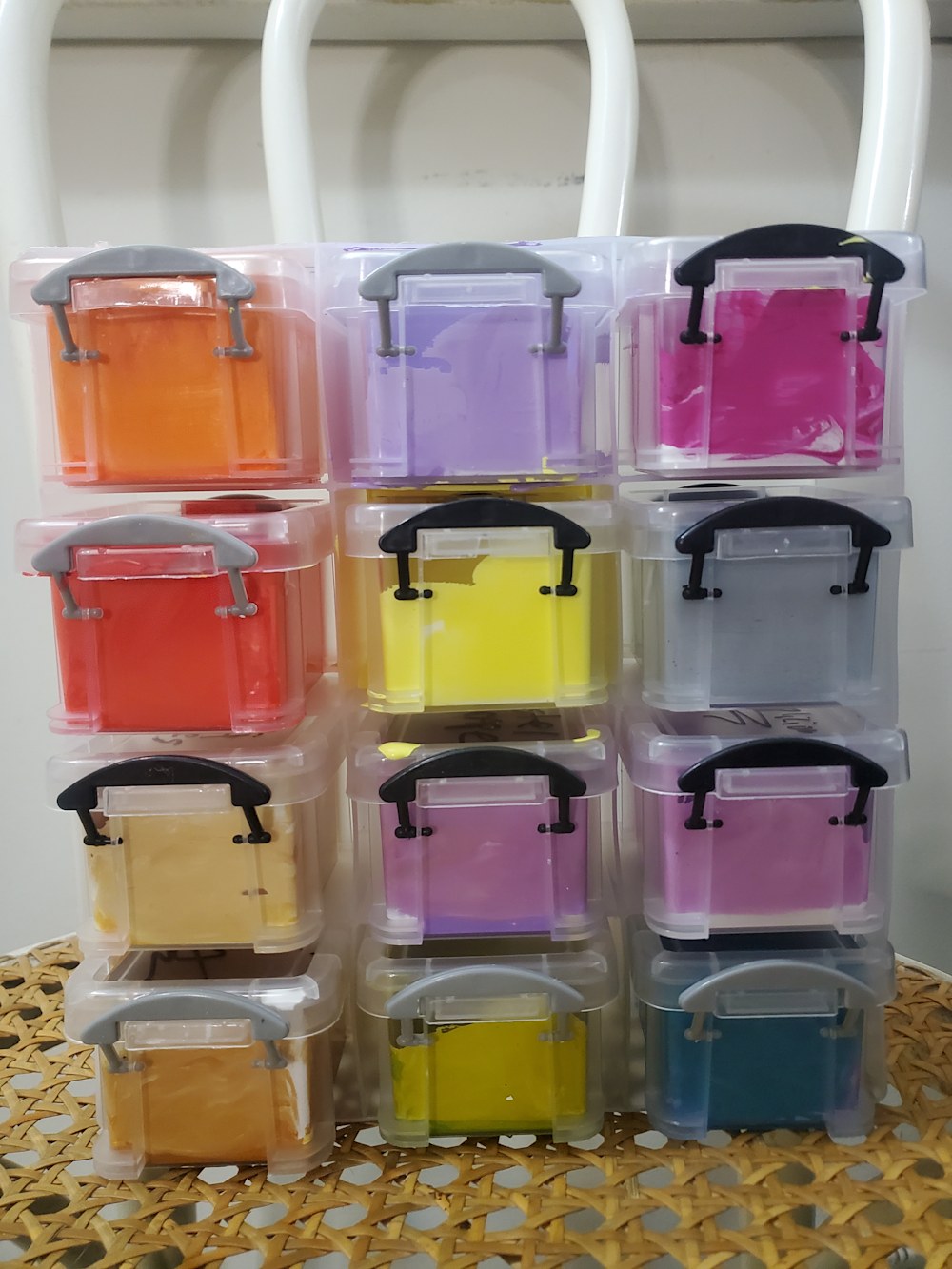 Premixed colour recipes *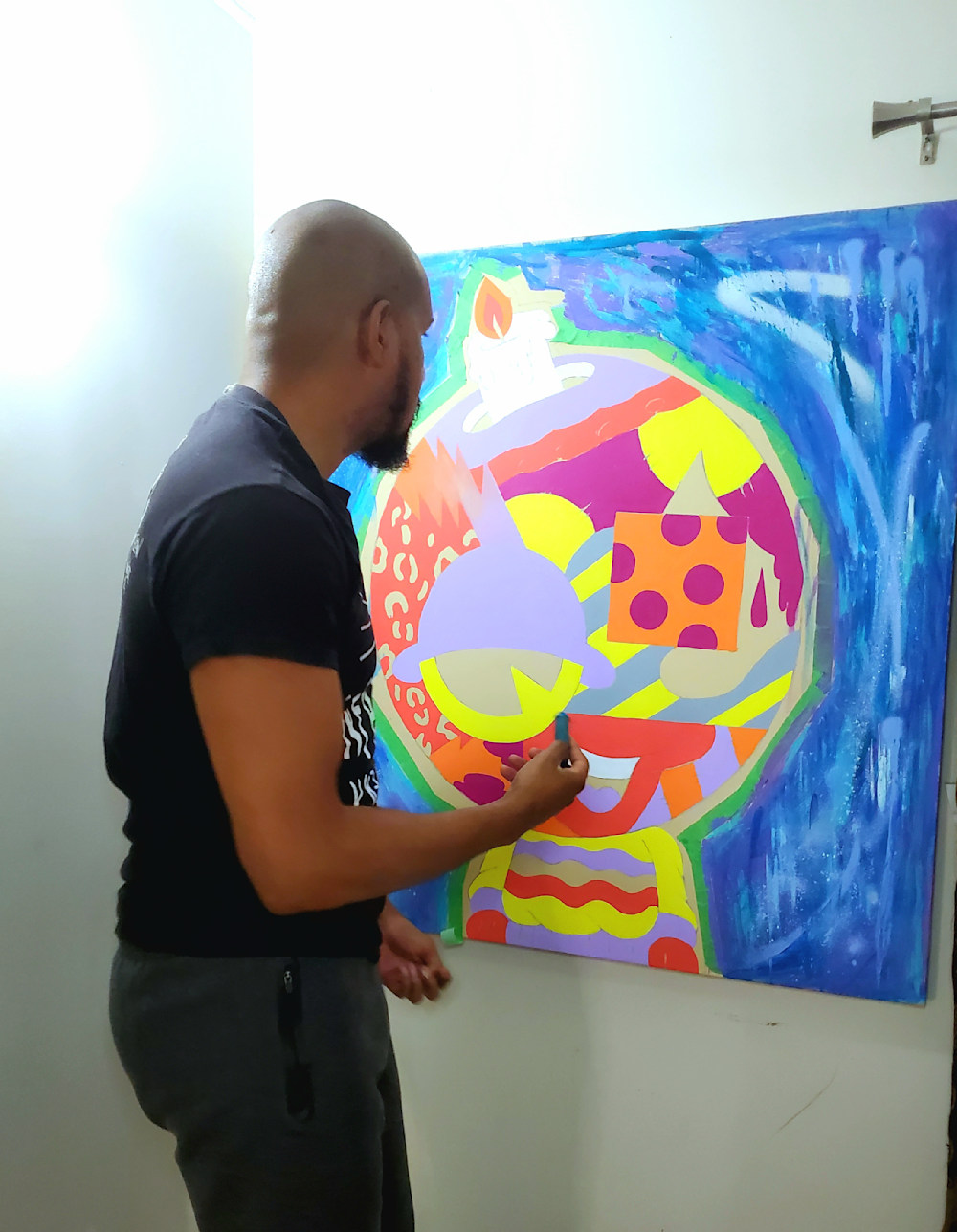 * Applying the oil pastel *
One of my goals as of late is to tell stories with my paintings, the story of how the WOozeez came to be is a fun one, but more on that later in a different blog post. In the case of Finn, I'd say he is a charming fellow, one who is friendly and inviting. " Hopeless Romantic " is a fun eye catching painting that would certainly appeal to the street art, pop art lovers, or just collectors who want that positive charming smile to look at every day hehe, I created the WOozeez as fun loving characters much like my monster toons but slightly different. This is also my first " Mixed media " piece in quite some time. Elements of oil pastel, dripping techniques, spray paint, and smudging were all used to create the background in this painting. These techniques make Finn's boldness stand out even more, with hi vibrant shades of magenta, lilac, and burnt oranges. Much like my previous painting " Childs play ", " Hopeless Romantic's colour palette, features my my own recipes, no colour in this painting was used directly from the tube. The background features many unique textures, fades, shades, drips and details that took days to complete. Below I included some behind the shots of the painting, I hope you enjoy this new work, as much I enjoyed creating it!!! " Hopeless Romantic " 40 x 40 mixed media on canvas for more info in shop click here
Stay Tooned!!
Andy