Defining A style!!!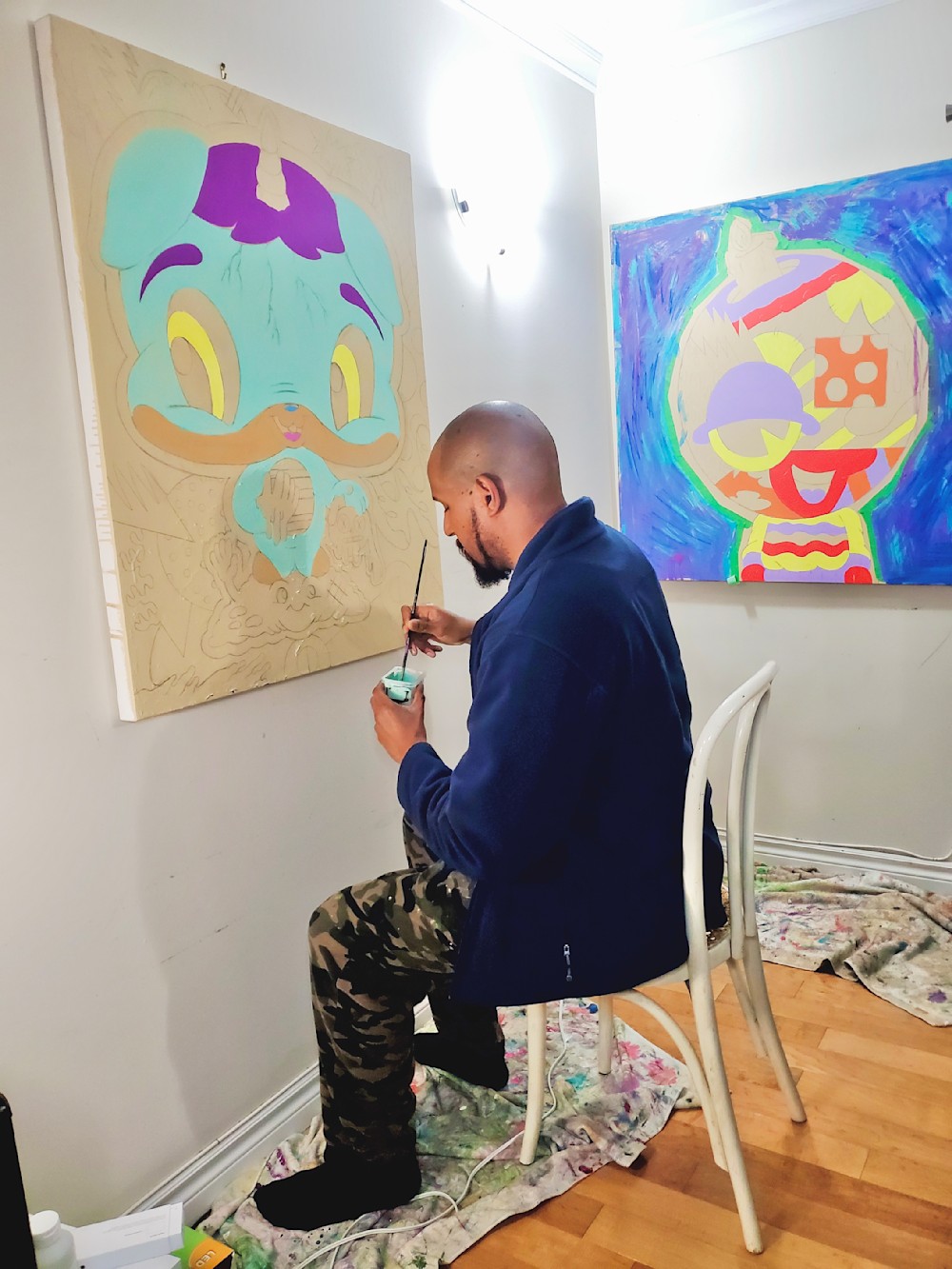 **Photo taking in my studio working on my painting**
As artists and creatives sometimes the question of what do you call your style of art may arise. At times, I even find myself stumped at this question, as I struggle to define my own art. The reason why such a simple question may draw a blank is because for most artists our styles do not fit into one genre of art so easily. The path to finding a personal artistic style is one that is very personal to each artist. Of course in the early stages, practicing the fundamentals of art will come into play, but once this stage is over, an artist's curiosity on what to further explore is when the real journey begins. For most artists this means trying your hand at a little bit of everything, If you are an avid drawer, you may want to learn how to perfect your anatomy drawing skills, or take up a digital art program like procreate. If you are a painter, you may become inspired to paint like the masters of a particular painting period like impressionism or Rococo. However some artists choose to be a jack of all trades learning everything from drawing, to painting, to multimedia and here is where defining a personal art style becomes difficult.
Artists that dabble in a little bit of everything are usually referred to as ' Mixed media ' artists. Which brings me back to my own personal style of art, and it's definition. From an early age, I've always gravitated towards drawing cartoon characters. Saturday morning cartoons, and newspaper comic strips were my first foray into learning how to draw. Naturally as I got older I learned about many different art mediums and explored them. My curiosity with painting became an obsession once I discovered magazines like Juxtapoz and Hi Fructose. These magazines showcased a different style of painting called " Pop Surrealism ". Unlike the subject matter of traditional paintings, ( mostly portraits, landscapes and still life ) Pop Surrealism focused on caricature based figurative art, inspired by hot rods, surf culture, underground comics, and surrealism. This subject matter, coupled by the fact these artworks were hand painted really resonated with me, and the art I was creating at the time. Over the following years I entrenched myself into the Montreal gallery, and urban art scene, which further inspired the trajectory of my art style. Today I refer to my art style as Contemporary cartoon art, lowbrow, or cartoon art. The elements of lowbrow, street culture, and animation being the main ( but not limited too ) inspirations to what I create today. I am proud of how unique and eye-catching my art has become....stay tooned for more!!!
Andy Dass